UPDATE: Monday, October 9, 2017 4:45 AM

Santa Rosa City Manager, acting as Director of Emergency Services has declared the fires in Santa Rosa as a local emergency.

SEVERAL SANTA ROSA NEIGHBORHOODS UNDER MANDATORY EVACUATION

NEW EVACATION SHELTERS OPENED

Evacuation orders have issued for residents of the following Santa Rosa neighborhoods due to approaching fires

• Cross Creek Road

• Sky Farm Drive

• Saint Andrews Drive,

• All residences north Fountaingrove Parkway

• Montecito Heights

• The Hopper Avenue Area West of Coffey Lane (Between Dennis Lane and Hopper Avenue to the north and south and Coffey Lane and Barnes Road to the east and west)

• All residences east of Fulton Road, between Piner Road and Guerneville Road

• Kaiser Permanente Hospital and Sutter Hospital are being evacuated

More information:

srcity.org/610/Emergency-Information

.
Powered by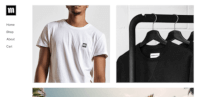 Create your own unique website with customizable templates.